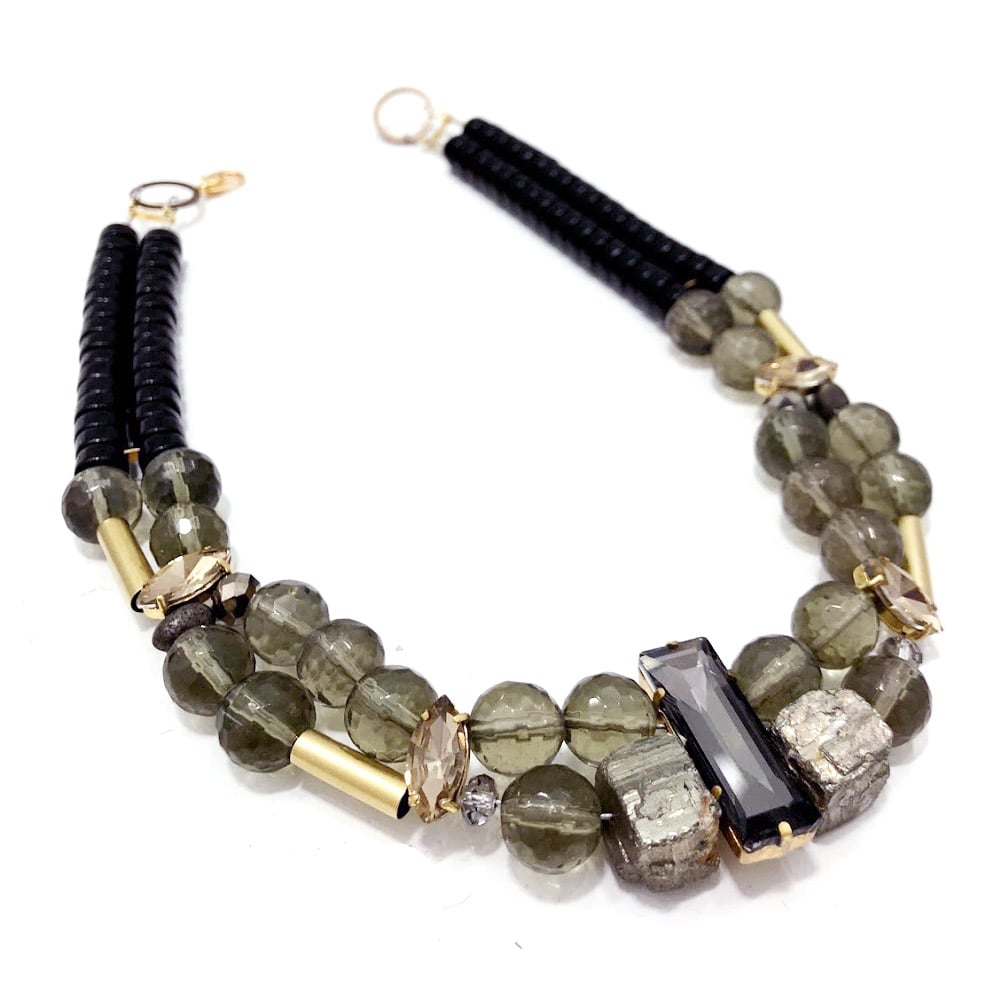 The Party Collection is inspired by epic ragers throughout history. The chosen parties range in time period, culture, intention, but they share the desire to let go and escape into an elevated intoxicated rapturous fantasy.
This statement necklace draws from Count Etienne de Beaumont's 1928 masked Flora and Fauna Ball in the Hôtel de Masseran in Paris.
Two strands of silver and navy blue painted wood, faux rhinestones, gray smoky quartz, gold plated brass tubes and chunks of pyrite.
Approximately 17" at its shortest strand.